Springer Spaniel

This is an old breed, which is the "founder" of modern spaniels. English Springer Spaniel is the largest of spaniel breeds. They were very popular in times of Renaissance as ideal companions for the hunter. The English Springer Spaniel is not only able to hunt on land and on water, but it is the ideal family pet. This breed is tough, strong, is faster and more powerful than all other spaniels.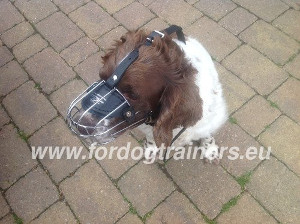 English Springer Spaniels are sociable and affectionate. They are also courageous, very intelligent and sincere. The get along excellent with children and love everyone. The English Springer Spaniel thrives on human interaction and must be with your family as much as possible. If they remain alone for long periods of time - they can become destructive and prone to excessive barking. They get along with other pets, but can not tolerate same-sex dogs. They are not suitable for houses even with decorative birds. A typical springer is an ideal family companion. Find
high-quality harnesses
for your dog,
leather leads
and
nylon leashes
for training in any weather, as well as
products for Spaniel grooming
.